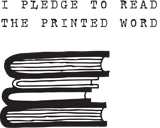 *
*
I saved this column, so I could post it in conjunction with other "Blogs for Mental Health", many of whom were to post all together on May 15.... then I missed May 15. I can only blame this a little bit on my own mental health issues: I do get more easily tired than "normal" (whatever that is) people my age who do not deal with mental health issues. I have limited energy, and a tendency to go into a certain sensory overload sooner than other people do. But, as I have learned over the years, we ALL have limits on our energy. We are, almost to a person, in this modern age ALL dealing with sensory overload. So, I'll just say, I got a little behind this week, and forgive myself for not posting it until a little window of space opened up for me at the end of the week. It's the dose of "so what?" that helps my mental health most of all.
*
I was thinking I'd write this week's column on Antoine St. Exupery's classic "children's" book,
The Little Prince
, which celebrates its 70th year of being printed in English, as of April 6. I adore
The Little Prince
, and I have more than enough to say about this lovely collection of parables. I have also been considering, for some time, reviewing Sonya Sones' young adult book,
Stop Pretending: What Happened When My Big Sister Went Crazy
. I've hesitated to do the review of Sones' book because it hits more than close to home and I don't let myself go wandering into certain dark corners often. I maintain the level of health I currently enjoy because I keep myself focused on not the peaks or the valleys of my life, but on as happy a medium as I can.
And then came the national news headlines: Friday morning, April 5, 2013, Rick Warren's youngest son, Matthew, took his own life at the age of 27. Rick Warren is one of the founding members of the "megachurch" movement in the United States, where churches seek to become more like a campus and an entire life-center for their congregants. Through his bestselling book,
The Purpose Driven Life
, and through his church in Saddleback, CA, Pastor Rick Warren's mission has been to translate the Gospel of the more traditional, evangelical church into a modern style that might reach wider audiences. In the first news headlines, church staff shared that Matthew's suicide came after a lifetime struggle with mental illness, severe bouts of depression, mood instability, and suicidal thoughts. Matthew's friends describe him as a man who was often effervescent, outgoing, and brilliant, but who was also regularly debilitated by excruciating emotional pain and dark holes of depression. Ten years ago, after another treatment attempt provided no relief, Matthew told his father that he just wished his earthly suffering was over. Reverend Warren, though infinitely saddened to lose his son now, is proud that Matthew was brave enough to hold on for another ten years. Warren explained that his son's mental illness, despite all the best treatments and prayers that modern medicine and his faith could offer, was never completely under control.
The first time I was hospitalized in a psychiatric unit, I was nineteen. My younger siblings were seventeen and eleven, respectively. My family and I were able to pretend a lot longer and more frequently than author Sonya Sones and her family. The only symptoms we dealt with for a long time were the bouts of depression. When it became apparent over the years that my illness involved more than the occasional depressive episode, I still only stopped being too stubborn to interrupt my "normal" life so that I could actually properly deal with my illness when I got too sick to pretend otherwise. This was not the case for Sonya Sones, a story which she shares in
Stop Pretending
. When Sonya was thirteen and her sister was nineteen, Sonya's sister had a full-fledged, break-with-reality, seemingly out-of-the-blue nervous breakdown. The family was shocked, devastated, and, for the six months that her sister was in the psychiatric hospital, nearly nonfunctional themselves. During most of this time, Sonya kept journals, but it was only many years later that she began to share these experiences from her early teen years with other writers.
In a Master Class with poet Myra Cohn Livingston, Sonya was encouraged to go deeper and to share more of the feelings, memories, and events from "what happened when [her] big sister went crazy." What emerged was a collection of poems which speak clearly and profoundly of how families are affected when one member falls gravely or suddenly ill. The poems in
Stop Pretending
allow the reader to touch on painful, intense subjects without getting mired down completely. Many of Sones' poems are short, packing a tremendous array of hope, despair, jealousy, anger, sadness, discomfort, and anxiety into less than 250 words per page. In doing so, Sones has given other teens, indeed other families, permission to speak more openly about the experience of mental illness.
When Sonya Sones's fellow writers and her mentor first encouraged her to seek publication, Sonya wasn't sure how exposed her sister would feel. She was afraid of upsetting her sister by sharing these feelings in their rawest form. Instead, Sonya's sister told her she was pleased and proud that Sonya was taking this opportunity to help other people talk about mental illness. I, as the older sister in a similar story to Sonya's, would re-iterate the same message. Discussions of mental illness need not be hidden in dark corners for shame, but instead shared in the light of validation and love, which may not always bring a cure, but can definitely bring healing.
Hobo & I want to remind Tioga County that there's a new NAMI support group in the area. NAMI is the National Alliance on Mental Illness. The weekly meeting for the Tioga Chapter is Wednesday nights at the First Presbyterian Church in Wellsboro, except the last Wednesday of each month, when the meeting is held at the St. James Apartments in Mansfield. FMI: contact 570-439-1417