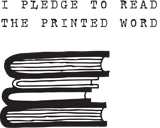 *
*
Without further ado, my top five recommendations from books I read in 2013....
Room
by Emma Donoghue: We read this for book club in February 2013, or else I probably wouldn't have read it, no matter how many great reviews it got. I knew a little bit about the premise – a five year old boy has never left the small efficiency-style apartment where he was born. He lives there with his young mom. For the reader, this sends up all kinds of red flags right away, signifying a situation of abuse, kidnapping, or strange psychoses. I usually can't read this kind of book, especially dealing with children. I have so many people come in to the bookstore asking for Dave Pelzer's books, beginning with
A Child Called It
. I only got about fifteen pages read of
A Child Called It
before putting it down in revulsion. So
Room
was not on my "to read" list. Once I picked it up, however, I was drawn in. The story is told from the boy's perspective. To him, life is pretty good. His mom takes great care of him. There are many games they play together. They read. He watches Dora on TV. He loves his mom and feels safe with her. Sometimes she's sad, though, or worried, and she makes him sleep in a closet when the man comes to visit at night. His world is about to change, and as a reader, you watch with awe and bated breath. A fascinating study in the love between mother and child, the strength and resilience of hostages, and how our brains and bodies can adapt to almost any situation.
Code Name Verity
by Elizabeth Wein: I already did a full review on this incredible book, written for young adults, about women spies and pilots – the OSS/SOE and the ATA/WAAF – during World War II. If you missed that review, here are some highlights. Julia Beaufort-Stuart and Maddie Brodatt are best friends. Though they come from completely different parts of the UK and the opposite ends of the socio-economic class spectrum, they are like long-lost sisters. Working together for the WAAF is the first thing that brings them together, but, as their individual talents begin to shine – Julia's for languages, acting, and bravado, and Maddie's for flying and mechanics – the women are reassigned to Special Operations and the Air Transport Auxiliary, respectively. When the book opens, Julia is writing her "confession" and giving all her knowledge to a high-ranking German officer, in a prison, in Nazi-occupied France. We don't know where Maggie is. As the story rolls forward, we see each girl is worried for the fate of the other, and both are in mortal danger in occupied France. How they got there, and who may get out alive, is a breathtaking, soul-searing thriller full of love, hope, despair, and daring.

In the Woods
and
The Likeness
by Tana French: I'm counting these books as "one" of my "top five", because they're by the same author; I read them back to back, which you'll want to do; and though not exactly a series, they deal with the same characters. French is an Irish-American author whose books could technically be called mysteries, in the traditional police procedural vein, but her writing is easily the envy of anyone writing more lyrical, "literary" works.
In the Woods
garnered rave reviews and great acclaim from the moment it was published in January 2007; the follow-up but not-really-sequel,
The Likeness,
is even better. I could not put the darn books down. Every day, I longed to come home to race through more chapters to find out what would happen to the characters who had rapidly become beloved to me. Though I wanted desperately to find out the ending, I savored each beautifully-crafted sentence which French seems to effortlessly lay down.

The Cuckoo's Calling
by Robert Galbraith: First of all, surprise!! If you didn't see the news, Robert Galbraith is actually J. K. Rowling in disguise! If you've been living under a rock for a while, J. K. Rowling is the author of the Harry Potter series, and of one adult novel,
Casual Vacancy
. I am a huge fan of the Harry Potter series, and was quite impressed by
Casual Vacancy
, which is, in every way, the yin (darker side with white dot) to the Potterverse's yang (white with dark spot). In the Potter world, though evil exists and bad things happen, people surprise us for the good, are willing to sacrifice themselves for something greater, and ultimately, hope and love triumph.
Vacancy
, on the other hand, shows how small and petty we can be, where small-town politics and gossip snowball into terrible tragedy.
Vacancy
, though a different genre and audience for Rowling, is still filled with her voice.
The Cuckoo's Calling
doesn't sound like her at all. If someone hadn't outed her, I never would have guessed she wrote this traditional, noir, private detective novel which harkens back to Dashiell Hammett, Rex Stout, and Dorothy Sayers. I admit, I read it out of curiosity, not at all sure I'd like it. I was surprised.
Someone Else's Love Story
by Joshilyn Jackson: I'd never read anything by Jackson, even though several of her earlier books were highly recommended in BookSense and IndieBound newsletters, and on several bestseller lists. Her newest book is a charming, rich story, full of quirky people who leap right off the pages and into your heart. Southern, contemporary, with hints of Fannie Flagg (
Fried Green Tomatoes at the Whistle Stop Cafe
), Billie Letts (
Where the Heart Is
), and Pat Conroy (
Beach Music
), but with a strong voice all her own, Jackson is a writer to read, enjoy, and watch. In Jackson's November 2013 release,
Someone Else's Love Story
, William Ashe is a shy, heartbroken, math genius. Shandi is the mother of three year old prodigy, "Natty" Bumpo Price, truly the product of a virgin birth, since Shandi has little to no memory of the scary events surrounding Natty's conception. William and Shandi first meet during a hold-up at a convenience store. If that's not exciting and strange enough to start, wait till you read their entertwining stories and the surprise ending. This book inspired me to go back and read other Jackson books, and all have pleased me.
To paraphrase Sam-I-Am in Dr. Seuss's Green Eggs and Ham, "try them, try them, and you'll see; you will like them, same as me!!!"