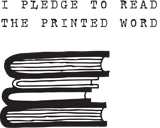 *
"Mommy, why are those envelopes so wrinkled and brown?"
I already knew the answer, but I liked to hear her tell the stories behind the things in the baby memory book she'd made for me.
"Right after you were born, there was a huge storm called Hurricane Agnes. Pennsylvania and New York got a terrible amount of rain in a really short time, causing huge floods. I had just brought you home from the hospital, and all of our friends and family were sending us cards to congratulate us, but a lot of the post offices were flooded, and the letters and cards got wet. These particular envelopes came from Elmira, New York, where I grew up."
"I'm glad you didn't name me Agnes, Mommy!"
She laughed. "Well, you are a force to be reckoned with, but they decided to retire the name 'Agnes' after all the damage this hurricane did. There will never be another Atlantic hurricane named Agnes."
Looking through Kirk House's new book, The 1972 Flood in New York's Southern Tier, reminds me of these early history lessons from my mother – my history, our community history, and a pivotal time in the history of the Twin Tiers. House's book is another fine example of local history, captured by Arcadia Publishing's 'Images of America' series. Although House's book focuses on the flood damage and recovery efforts in the Southern Tier of New York, those of us in the Northern Tier of Pennsylvania will also get a lot out of perusing these photos and reading over the facts he's collected.
Obviously, I grew up hearing about 'The Flood of '72', since Agnes and I were born that month, and I still learned some information which astounded me. I also feel some resolution, learning the reasons and hearing the explanations for the damage descending on this area the way it did. As House explains in one of the first captions in the book, "The Conhocton, Canisteo, and Tioga Rivers … have their confluence and form the Chemung where Corning meets Painted Post. In the early morning hours of June 23, 1972, all three tributaries crested at that point pretty much simultaneously." It was Steuben County's own Perfect Storm. At the height of the flooding, the Allegheny River in Pennsylvania rose nearly 7 inches every hour. Forty miles north of Corning, the waters of Keuka Lake rose an unprecedented three feet in less than 48 hours.
The dangerous and most damaging part of the flooding, however, was not merely from the levels of water, but from the speed and force of the rushing waters, which moved hundreds of houses and stores right off their foundations. Photo after photo in The 1972 Flood… shows cars flattened by houses that have come to rest on top of them, cars and houses wedged under some bridges, while other bridges have collapsed into piles of broken beams and twisted metal.
Agnes was America's costliest mainland hurricane as of its date, forty years ago, causing over $700 million damage in New York State alone. Thousands of businesses were destroyed – some small ones never to recover. Bob Rockwell, of Rockwell's Department Store on Market Street in Corning, spent the night in his store on June 22, only to watch over $250,000 of his stock float out by the morning. At the Corning Hospital, Dr. Jack O'Neill finished an emergency surgery, knee-deep in water, by flashlight, before the last evacuations were complete. In Elmira, flood waters covered nearly all of St. Joseph's Hospital. Of the 40,000 residents in Elmira, 20,000 became homeless when Agnes and her flood waters took over the city.
As appalling as these stories are, it is heartening to look at photos of all the people who pitched in to help. Certainly, the National Guard and the Red Cross and other relief organizations were there. Perhaps more important to the natives of the Southern Tier was the presence and commitment of Corning Glass. The largest employer in the area, the Corning Glass facilities were also hard hit by the floods. As House points out, they could have decided to cut their losses and leave the area altogether. Instead, the Corning officials "quickly determined … that they would not only stay in Corning, but also take a leading role in rebuilding the region."
Many from the Northern Tier of Pennsylvania have their own stories of tragedy and triumph from this time, and the help that came from leading industries and agencies in our area, paralleling those told in House's book, but those are for another book….