*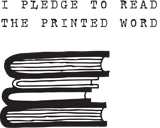 *
*
This first full week finally brings Spring to Tioga County, with the Wellsboro and the Mansfield Growers' Markets now in full swing, every Thursday afternoon and Friday afternoon, respectively. This past Sunday, a little extra time with Mom might have gotten shortchanged for time with the lawnmower. Most moms were probably fine with that, though, appreciating the first mown lawn of the new season, and perhaps the chance to dig in the landscaping some, too. I had to laugh this week when a good friend told me that his wife always asks for mulch for Mother's Day.
Around here, Mother Nature and the locals move into Spring with gusto: the flowering trees all burst into bloom at once, and gardens seem to go in overnight, on the magic day that will allow the plants to escape the last frost but also enjoy the longest possible growing period. Many of us have too many jobs and responsibilities that separate us from the way food gets to our tables and can nourish our bodies. I would love to reconnect with fresh food, grown by people who live around me; to feed my body the healthy variety of food that it craves. I'm tired of washing down French fries with Diet Pepsi just because I have to put something in my body to keep it going through these busy days.
When I see the freshly turned dirt, the newly fenced in squares in my neighbors' lawns, and the announcements for the Growers' Markets, I turn to my Moosewood Cookbooks and start scheming. The Moosewood Restaurant is a cooperatively-owned business in Ithaca, NY, which originally opened in 1973. Over the last three decades, the Moosewood Collective has published dozens of cookbooks, featuring recipes dreamed up in the Moosewood kitchens and successfully "tested" on thousands of restaurant customers. The Moosewood emphasizes cooking with healthy, fresh foods, organic whenever possible. Vegetarianism as a lifestyle was an original influence on the restaurant when it opened, and has continued to be a part of the focus on offering an eclectic, nutritious menu. The Moosewood menu and its cookbooks, however, have expanded to use American regional dishes and international cuisine alike. Sunday nights at Moosewood are now celebrated for their various ethnic menus, and there is an accompanying cookbook, Sundays at Moosewood Restaurant.
My new favorite cookbook is
The Vegetable Dishes I Can't Live Without
, by Mollie Katzen, author of the original Moosewood Cookbook. A tall, cheerful spring-green hardcover with colorful drawings of vegetables on the cover, it immediately puts me in the mind of finding fresh veggies at the local markets and bringing them home to my kitchen to experiment. Thankfully, the dishes are simple, often using only three or four ingredients. Few, if any, of the recipes require the cook to make a special trip to Wegmans for some exotic ingredient. In keeping with the Moosewood tradition, the dishes are healthy, fresh and tasty. Reading the recipes feels like talking to a friend who loves to cook. Sure, it's fun to watch the cooking shows on TV, but this Moosewood cookbook reads like someone who understands your busy life and your limited time and energy. For those of us who want to inject some new nutrition into our routine menus but don't want to have to spend hours in the kitchen experimenting,
The Vegetable Dishes I Can't Live Without
goes a long way to meeting our needs.
As the vegetable gardens go in and the fresh veggies start coming up, grab a Moosewood cookbook, a couple of eggplant, a bulb of anise, or some zucchini, and try something new! If reading through a cookbook now has you salivating to try one of these dishes, maybe you'll be inspired to grow something new in your garden this year. Ask the folks at the Growers' Markets, or Pag-Omar, or Hampson's Farm & Garden, or Rockwell's, or Owlett's Sunshine Market, what they recommend. Ask the ladies at the West End Café what regionally-grown food they're serving these days, and what dishes inspire them. In the spirit of the Moosewood Cooperative, a cookbook is not just a collection of recipes, it's an opportunity. This is a wonderful opportunity to reconnect with the dirt, the rain, the sun, your body … to have fun in the kitchen rather than routine … and to make new friends in the community.
Personalized service and conversation, or "Didya want fries with that?" Tell Hobo what you think, by sending him an email (He will definitely answer! Not just an automated response!) at from_my_shelf@yahoo.com or by contacting him via facebook (just search From My Shelf). Want to see Hobo's earlier recipes for community sustainability and fixing good eats? Coming soon: Hobo's cookbook, featuring recipes with chicken and catnip.