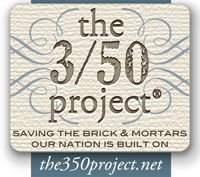 Concering the books for sale from the estate of William "Bill" Davis, Jr., of Wellsboro, PA:
BRIEF BIO, FROM WHERE WE CAME IN:
Even for those of you who knew Bill, the extent of his achievements and influence in the world of 20th century firearms and ballistics engineering may come as a surprise. Close friends and family say that he was more than modest, he was also discreet, especially concerning various government projects he worked on.
A beautiful, page-long "In Memoriam" column in the September 2010 edition of "American Rifleman" celebrates the longtime ballistics editor for the magazine, naming Davis, among other accolades, as "one of the most brilliant and accomplished ballisticians and firearms engineers of the 20th century," whose "knowledge was not merely theoretical" but instead "practical and applied frequently."*
In addition to writing over 50 feature articles for "American Rifleman" over the years, Davis published the book "Handloading", in 1981, with the NRA, as well as acting as a main writer for the Encyclopedia Britannica's section on Ammunitions.
His professional contributions are, quite literally, too numerous to list here. I do feel compelled to mention one of the projects Davis was instrumental in: identifying and resolving many of the early problems with the M16 which particularly plagued our troops in Vietnam.
After working as an ordnance engineer for the military at the Aberdeen Proving Grounds, the Frankfurt Arsenal and the Rock Island Arsenal at various points in his career, Davis retired from government work to set up his own consulting firm. The Tioga Engineering Company was founded by Bill Davis in 1972, right here in Wellsboro, and for the next three decades, Davis acted as firearm and ballistics consultant, expert witness and self-employed engineer. People from all over the world consulted him for his expertise on a daily basis.
The collection of books that Davis has left behind attest to the wide range of his accomplishments, the depth of his expertise, and the tremendous esteem accorded to Bill from experts around the world. Many of his books are first editions, are inscribed to him by the authors with warm personal greetings, or were given to him as gifts by the founders and CEOs of large firearms companies. We hope that Davis's books will find new homes with people who will truly appreciate his legacy.
-- Kasey Cox, manager
From My Shelf bookstore
Wellsboro, PA
September 12, 2010
*"In Memoriam", American Rifleman, September 2010, pg. 34, by Mark A Keefe, IV, Editor in Chief