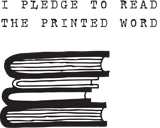 *
*
Who is behind the popular new Christmas tradition of "The Elf on the Shelf"? If you thought it was just Santa Claus and the folks at the North Pole, you would be missing an even more inspirational part of the story. The story behind the story of
The Elf on the Shelf
takes us not to the cold reaches of the Arctic Circle, but to the balmy suburbs of Atlanta, Georgia. The magic here lies not in the hands of a jolly, fat man in a red suit, but in the determination of three steel magnolias who can now wear power suits.
In 2004, self-described "empty nester" Carol Aebersold, then in her early sixties, was talking with one of her twin daughters, Chanda Bell, about finding a way to share their family tradition of a little elf who watched over the family during the holiday season. Chanda and Carol decided to write a book about "the elf on the shelf", a pixie scout elf who would stay with a family from Thanksgiving until Christmas Eve, flying home to the North Pole each night to talk with Santa. The elf would help Santa maintain his naughty and nice lists, sure, but he would also tell Santa about all the holiday activities going on at the family's house, and share with Santa each family member's Christmas wishes.
After writing the cute book all in rhyme, Chanda and Carol enlisted the help of Chanda's twin sister, Christa Pitts, who had been working as a host on the QVC network. With Christa's experience in PR and marketing, and the space donated by Chanda and Christa's father, who owned a small manufacturing company, the three women set out to find a publisher for their book and a producer for their toy.
No one would take them up on it. According to a Washington Post article in November of 2011, The Elf on the Shelf was "[r]ejected by publishers far and wide." One publisher told them flatly that their product, if ever produced, was "destined [only] for the damaged goods bin." Undeterred, the women formed their own company, Creatively Classic Activities and Books, LLC (CCA & B), found a company that would produce the soft elf dolls, and began selling their book-and-elf package in two holiday festivals – one in their home stomping grounds of Marietta, GA, and one in Charlotte, NC. They funded their first year's production by selling Christa's house and by opening one credit card dedicated exclusively to the business.
For their first Christmas season in 2005, they had 5,000 book-and-doll packages, to sell at $30 each, out of a decorated trailer in their two markets. Since they were a company of three women plus a few volunteering friends along for the ride, they couldn't stay long at each location, which actually ended up helping their cause: "Families would experience the Elf on the Shelf; when we left there would be a vacuum," Pitts explained, in a CNN Money article in 2012. Soon, retailers began reaching out to CCA & B, hoping to carry the new product their customers were demanding. By the end of 2005, eighteen storefronts had signed on to sell
The Elf on the Shelf
.
For the first three years, the proceeds from the past year's sales went straight into business expenses to produce and market the next year's books and elves. Then, suddenly, the Elf hit a tipping point. In 2007, some reporter snapped a photo of popular actress Jennifer Garner, carrying an elf-and-book package. A Dallas affiliate of the Today Show did a segment on the pixie scout elf and its book, and the Today Show ended up running the same segment on their national, prime-time spot. The orders came flooding in. The three woman of CCA & B organized the "EERT" (Elf Emergency Response Team), where friends and family worked with them, without stop, for several days, to meet every order. Pitts believes that if they had failed to respond with those efforts at that point in time, their business would not be where it is today.
Before going into the holiday season 2013,
The Elf on the Shelf
has sold nearly 3 million packages, for about $20 million in sales. This October, the company launched a birthday package, a birthday elf doll and book to celebrate a child's special day. For the holiday season, new clothes are available for the elf dolls, for boys and girls, who now come in both light and dark skin tones.
The Elf on the Shelf
has won numerous awards, as has the company who started it all. Last Christmas, the Elf got his own animated TV special, joining the classics like Frosty the Snowman, and Rudolph the Reindeer. The animated film got quite a bit of criticism, with comments that is was banal; an outsourced production of vague, commercialized Christmas sentiments, but the folks at CCA & B have yet to let naysayers get in their way. However you feel about elves and commercialized Christmas, the story of the women at CCA & B can be an inspiration to us all.